Use fertilizers, pesticides and herbicides wisely. Also, seek alternative uses to chemicals by carefully selecting native plants which don't need a lot of water, pesticides or herbicides.

-Henry the Water Drop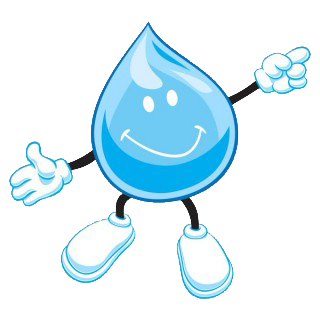 Unfortunately, Kalamazoo has had detectable levels of volatile organic compounds (VOCs) contamination in five of its 19 wellfields. The first detection was in 1980 at Water Pumping Station (WPS) 1 (Central Wellfield), located in the Crosstown Parkway Ponds area. In 1995, the wellfield was renovated to include two air strippers to remove the VOCs, iron removal filters and six new high capacity wells. The total cost of the project was approximately $7 million.

WPS 1 is the largest water treatment plant in Michigan to treat contaminated water and re-use it as drinking water. The first station in Michigan to use air strippers to remove VOCs and reuse the water for drinking water was WPS 11. VOCs were first detected there in 1981 and the facility was renovated in 1989 at a cost of approximately $2 million. In addition, three other wellfields have had low detections of VOCs but well below maximum contaminant levels, not warranting treatment.

The City continues to monitor selected sites which pose potential threats to its wellfields. For example, in the Spring of 1997, a gasoline spill from an above-ground storage facility threatened WPS 5, located on East Michigan Avenue. This resulted in a cooperative investigation with the MDEQ and remediation of the fuel. Wellfield 7, located at Crosstown Parkway and Park Street, had low levels of VOCs detected in two wells that resulted in an on-going cooperative site remediation of a former gasoline service station.