The Kalamazoo Water Pumping Stations add small amounts of chlorine for disinfection, fluoride to keep your teeth healthy and a phosphate to help control iron and provide corrosion control in the water pipes

-Henry the Water Drop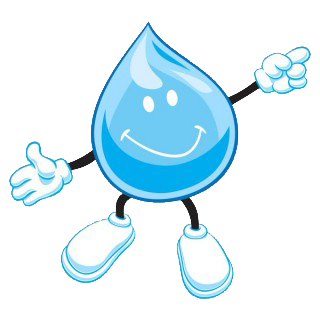 The City of Kalamazoo provides curbside waste and recycling services to every household in the city. These are funded by the Solid Waste Millage and are available at no additional cost to every city household. You can find each program's schedule and details on the pages below, or in the View from the Curb newsletter that is mailed to every household in the spring and fall
City of Kalamazoo - Protect Your Water invites you to learn more about how you can help via the methods below.
Use Property Wisely
Be careful how you use your property. What you dump, spill or bury could eventually contaminate your drinking water.
Dispose of Hazardous Products Properly
Properly Abandon Unused Wells
If you have a private well on your property that is not being used, call the Kalamazoo County Human Services Department at (269) 373-5336 to find out how to get it properly abandoned. Learn more about abandoned, unused wells.
Use fertilizers, pesticides and herbicides wisely. Also, seek alternative uses to chemicals by carefully selecting native plants which don't need a lot of water, pesticides or herbicides. Over use of chemicals can result in them infiltrating into the groundwater. Talk with your local garden center for information.

Learn more by viewing our now playing during the pre-movie trailers at Kalamazoo 10 Theaters in Kalamazoo, AMC Portage Street 10 - Kalamazoo or Celebration Cinema in Portage.
Reduce, re-use, recycle and buy recycled products. Contact the City's Solid Waste and Recycling Hotline at (269) 337-8215 for information.
Try to do something each day that will result in saving water. Don't worry if the savings are minimal. Every drop counts. You can make a difference. Learn about ways to conserve water to save water in your everyday activities.
Eliminate cross connections and install backflow preventers in your home. Learn more about backflow prevention.
Visit the City of Kalamazoo - Protect Your Water Kids Corner to play games, find educational resources and view our Media!